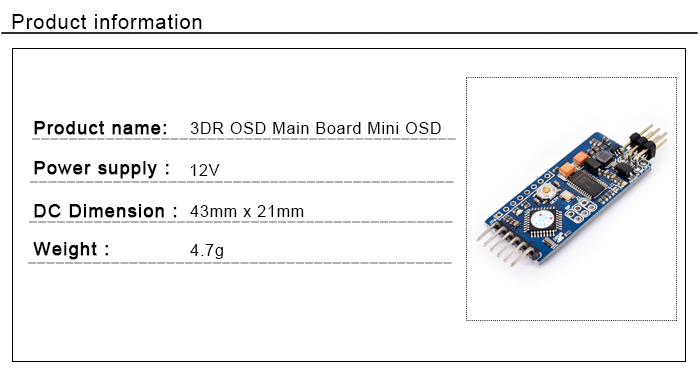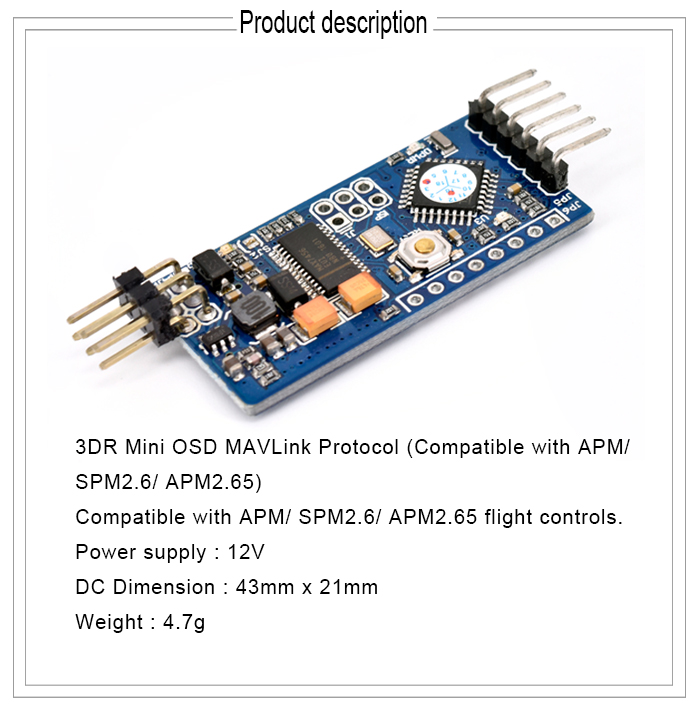 APM has an companion OSD board called MinimOSD. It reads all the MAVLink data in the APM telemetry stream and overlays it on the video stream if you're using an on-board camera and wireless video transmitter. This is useful if you're flying in First Person View (FPV) mode or don't want to use a laptop at the field to see your telemetry data in the Mission Planner.
Product Details
3DR Mini OSD MAVLink Protocol (Compatible with APM/ SPM2.6/ APM2.65)
Compatible with APM/ SPM2.6/ APM2.65 flight controls.
Power supply : 12V
DC Dimension : 43 x 21mm
Weight : 4.7g
Important note: You cannot connect use the OSD when your APM 2 is also connected via USB (they share the same port). Make sure you disconnect your USB cable from the APM 2 board before attempting to use the OSD.
Special reminding: This device using open source programe, there are many information and discussion on the internet, please acquaint yourself with some basic knowledge about this product before buying it, and this product also requires some DIY ability. We are not able to provide technique support on this product.